Our Contracting Services
Click on any link below to find out more information!
SERVICES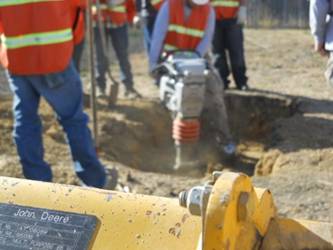 Environmental/Safety Training


Asbestos Abatement


Lead Abatement


Mold Remediation


Demolition


Paint/Coatings


Sandblasting


Stormwater Consulting


PCB/Transformers


Environmental Assessments


Commercial Construction


Pipe Line Support Service

At CAL INC, we strive to provide solutions that bring you "peace of mind." Since 1979, we have been the leading provider of asbestos, lead, and mold abatement and remediation services, hazardous materials cleanup and disposal, PCB/Transformer removal, stormwater consulting, demolition and general construction services in northern and central California.
Our success is based on our commitment to providing you a safe and healthy environment, whether in your home, office, commercial, plant, or governmental setting. With more and more environmental health issues on the rise, we pride ourselves in providing you with the highest quality, cost effective, comprehensive solutions so you can feel confident breathing the air around you, drinking the water, and leading a toxin-free life.
Our team is composed of the most highly trained and experienced professionals in the industry. And by using only state of the art equipment in our projects and adhering to the highest level of safety standards, we ensure that each job is done properly, safely, quickly, and with minimal disruption to your business and environment.
We also provide a comprehensive set of general construction services from simple in scope (paintings/coatings, fencing, framework, etc.) to complex structural repair and rehabilitation.
Whether you are an individual worried about asbestos, lead, or mold in your home, or you have large scale commercial, industrial, or government environmental issues that require the highest quality, rapid, cost effective response, CAL INC is ready to assist you.