For more information:
David Esparza
President/CEO
800.359.4467 (toll free)
707.446.7996 (tel)
707.446.4906 (fax)
desparza@cal-inc.com

Service Links
Communities Served
Vacaville
Fairfield
Sacramento
Richmond
San Francisco
Vallejo
Woodland
Davis
Concord
Walnut Creek
Oakland
Yuba
Yolo
Fremont
Stockton
Modesto
Petaluma
Santa Rosa
Napa
Redding
Red Bluff
Eureka
Berkeley
Chico
Rio Vista
Antioch
Winters
Sebastapol
Novato
San Mateo
Palo Alto
Redwood City
Livermore
San Ramon
Dublin
Tracy
Calistoga
St. Helena
Marysville
Oroville
San Jose
Mountain View
Cupertino
Los Gatos
Sonoma
Solano
Sacramento
Contra Costa
Alameda
Yolo
Mendocino
San Joaquin
Marin
San Mateo
Santa Clara
Stanislaus
El Dorado
Placer
Sutter
Yuba
Butte
Glenn
Lake
Tehama
Shasta
Martinez
Antioch
Rio Vista
Pinole
San Pablo
Alameda
San Leandro
Hayward
Castro Valley
Union City
Milpitas
Sunnyvale
Santa Clara
Santa Cruz
Monterey
Burlingame
Rocklin
Roseville
Folsom
Rancho Cordova
Citrus Heights
Elk Grove
Galt
Lodi
Manteca
Tracy
Danville
Pleasanton
Merced
Fort Bragg
Colusa
Anderson
Red Bluff
Grass Valley
Nevada City
Auburn
Placerville
Paso Robles
Salinas
Lake Tahoe
Truckee
Reno
Carson City
Morgan Hill
Gilroy
Construction Services
CA lic 657754 (A,Asb,B,C-13,C-21,C-22,C-33,C-39, Haz) DOSH license #482
CAL INC General Construction Services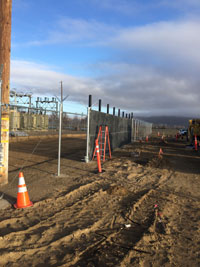 CAL INC is a licensed General Contractor highly capable of completing a wide variety of construction projects including commercial and industrial projects of all types to a wide variety of design-build projects.

The CAL INC construction management team consists of a highly experienced staff of professional's including project managers, a strong accounting team, quality subcontractors, architects, engineers and consultants that are willing to assist you in fully understanding the complexities that apply to your construction project.
The following is a partial list of some of the discussion items that typically assist our clients better understand the project development process: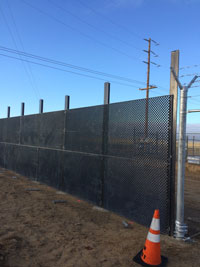 Determining the "Clients Vision"
Determining the type of construction
Explanation of the various phasing relative to the project
Discussion of the involvement and timing of the architectural and engineering team
Preliminary Project Plans and budget development
Discussion of the construction process
Discussion of Green Building requirements and advantages
Discussion of Smart Building technology
Project types that CAL INC has experience with:
Commercial Remodeling
Tenant Improvements
Industrial Projects
Minor and Major Demolition
Master Service Agreements
Design Build Services
Construction Management Services
3rd party Quality Assurance and Management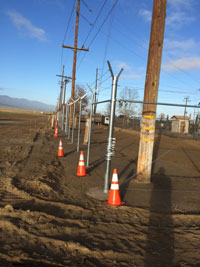 How do we do it?
CAL INC has developed a long standing reputation for exemplary customer service by responding to our individual customer needs in a professional and timely manner.
CAL INC also boasts a well above industry average safety record boasting >250,000 working hours worked without a lost time incident. This safety record is achieved through a variety of methods including pre-screening all prospective employees, continuous monitoring, exemplary project planning and management, dedicated field supervision, the development and the ongoing enforcement of a high set of safety standards
Our CAL OSHA reportable Incidents rate is ZERO for (3) consecutive years.
CAL INC is also a licensed demolition contractor, and can perform all types of demolition services, including building demolition, interior/soft demolition, and DOSH demolition in compliance with NESHAP and CAL OSHA regulations.
For more information about our services, please contact
David Esparza at desparza@cal-inc.com or call us at (800) 359-4467!
Services Include:

Concrete

Slabs
Sleepers
Supports
Pipe Stands
Anchor Weights
Concrete Cutting
Break & Remove
ADA Retrofit

Paint

Epoxy Primers
Urethane Top Coats
2 Part FBE & ARO
Sand Blasting
Restoration
Building Paint
Interior
Parking Lot

Fencing

Chain Link
Barbwire Fence
Redwood Fence
Safety Fence
Exclusion Fence
ADA Handrail
Partition Rail
ADA Retrofit
CAL INC is a General Contractor (#657754) and provides Commercial Construction services in Northern and Central California, including Vacaville, Fairfield, Sacramento, Richmond, San Francisco, Vallejo, Woodland, Davis, Concord, Walnut Creek, Oakland, Fremont, Stockton, Modesto, Petaluma, Santa Rosa, Napa, Redding, Red Bluff, Eureka, Berkeley, Chico, Rio Vista, Antioch, Winters, Sebastapol, Novato, San Mateo, Palo Alto, Redwood City, Livermore, San Ramon, Dublin, Tracy, Calistoga, St. Helena, Marysville, Yuba City, Oroville, San Jose, Mountain View, Cupertino, Los Gatos, Sonoma, Martinez, Antioch, Rio Vista, Pinole, San Pablo, Alameda, San Leandro, Hayward, Castro Valley, Union City, Milpitas, Sunnyvale, Santa Clara, Santa Cruz, Monterey, Burlingame, Rocklin, Roseville, Folsom , Rancho Cordova, Citrus Heights, Elk Grove, Galt, Lodi, Manteca, Tracy, Danville, Pleasanton, Merced, and the counties of Solano, Sacramento, Contra Costa, Alameda, Yolo, Mendocino, San Joaquin, Marin, San Mateo, Santa Clara, Stanislaus, El Dorado, Placer, Sutter, Yuba, Butte, Glenn, Lake, Tehama, and Shasta.