At CALINC Training, LLC, we have top quality instructors that help enhance our student's learning experience. With the instructor's experience and knowledge in the course topics, they are able to leave the students feeling confident to start their job in the environmental and safety fields. As an added bonus, our instructors offer free quick advise or consultation when they are available and not teaching a class. At CALINC Training, you know you are in good hands!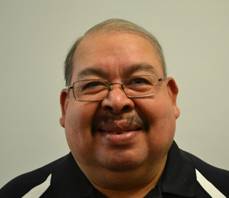 Mr. Patrick Rodriguez – Instructor
Mr. Rodriguez joined CAL INC in 1993 to 2000 as an Environmental Consultant and Trainer. He moved on from CAL INC to accept a position with Solano County as an Environmental Health Supervisor, and then returned with CALINC Training again in January of 2010 as a full time instructor.
Before coming to CALINC Training, Mr. Rodriguez initiated his career with Los Angeles County Health Department as a Public Health Sanitarian. Mr. Rodriguez has also worked for the City of Long Beach as a Senior Environmental Health Specialist. His experiences took him to the State of California Department of Toxics as an Associate Hazardous Materials Specialist.
Mr. Rodriguez's education includes attending Kansas City Community College earning his AA degree and subsequently transferring to Pittsburg State University earning his B.S. degree in Biology with a minor in physical science. Mr. Rodriguez attended additional classes with Cal State University at Northridge, taking Environmental Health, Occupational Safety and Health, Public Health Administration, and Epidemiology related course work.
Mr. Rodriguez's experience has also taken him to the Universidad Tecnologica de Tula, Tula, Mexico to provide workshops in Hazardous Materials Emergency Response training.
Mr. Rodriguez is our course content advisor for Asbestos, Lead, and HAZWOPER in both English and Spanish. He also is our Medic First Aid instructor. His vast field experience and knowledge helps him create real life scenarios in the classroom for our students. His good natured attitude is reflected by his approach to a comfortable learning environment which promotes student participation and interaction. Mr. Rodriguez's favorite subject to teach is HAZWOPER because he is able to relay complex regulations into easier to understand concepts.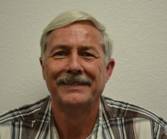 Mr. Erik Eriksen – Instructor
Mr. Eriksen has been associated with CALINC Training, LLC since 2005. He teaches our accredited Lead (CDPH and EPA), Cal/OSHA Asbestos, Medic First Aid/CPR, Hazardous Waste Operations and Emergency Response (HAZWOPER) and has conducted extensive Safety Compliance Training for Pacific Gas & Electric. In addition, Mr. Eriksen also teaches Confined Space Operations, Forklift Operator and DOT Hazardous Materials Transportation.
Mr. Jan Erik Eriksen served an Air Transportation Technician with the US Air Force from Aug 1975 to Aug 1996. During his tour with the 1492 Air Transportation Training Flight, a school accredited by the Community College of the Air Force, he taught core curriculum classes offering semester hours of credit toward an Associate of Science Degree in Logistics. Throughout his other tours, he was extensively involved with on-the-job training development, delivery and evaluation in addition to his regular job assignments.
He is a retired Master Sergeant whose military awards include the Meritorious Service Medal, three Air Force Commendation Medals, Air Force Achievement Medal, seven Air Force Good Conduct Medals, the National Defense Service Medal and the Humanitarian Service Medal.
Mr. Eriksen holds a Bachelor of Science Degree in Vocational Education from Southern Illinois University, Carbondale, IL and an Associate of Science Degree in Logistics from The Community College of the Air Force, Gunther AFB, AL.
Mr. Eriksen' favorite subject to teach is HAZWOPER since the subject matter incorporates a variety of information concerning chemistry, physics and physiology.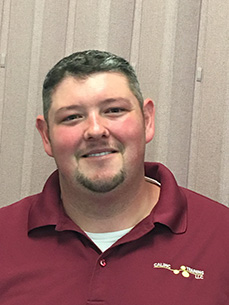 Mr. Robert Deman – Instructor
Robert Deman has over 10+ years of experience working for CAL INC. In 2005, Robert joined CAL INC as a laborer and eventually assumed the role of Site Superintendent. In his role as Site Superintendent, Mr. Deman was responsible for overseeing multiple subcontractors. His skills as a superintendent, range from commercial to industrial and some residential work. During this time with CAL INC, Robert also worked on commercial projects involving work at PG&E substations throughout the entire PG&E footprint of Northern California. Robert has since transitioned into a role of Instructor and Safety Officer which includes involvement with employees and clients in the classroom and on the job site. Some of his safety tasks include, on-site safety coordination, job site hazard analysis and overview with project crew and subcontractors, on-site and in-class room training of our employees and contractors about safety and compliance on the job.
Since his transition to CALINC's Training Department, Robert has been responsible for providing instruction in asbestos, lead, HAZWOPER, and other safety related courses. Robert is adept at connecting with his audience since he can relate to them based on his own experience as a laborer, supervisor and warehouse professional. Robert also works closely with our in-house Safety Manager at CAL INC to implement and update safety programs as needed. Over his 10 plus year career at CAL INC, Robert has shown dedication and knowledge in the field of safety and has expressed a strong affinity for risk analysis on hazardous projects. This fact alone has made him an ideal candidate for Safety Officer and Instructor, as safety begins with those who have the right attitude. Robert is diligent in his study of safety and is eager to continue to grow and supervise safety programs for CAL INC/CALINC Training.