For more information:
David Esparza
President
800.359.4467 (toll free)
707.446.4906 (fax)
desparza@cal-inc.com
Demolition Services:
Building Demolition
Interior/Soft Demolition
DOSH Demolition
Industrial Demolition
Power Plant Demolition
Military Housing Demolition
Interior Renovation
Small & Large Scale Cleanups
Service Links
Communities Served
Vacaville
Fairfield
Sacramento
Richmond
San Francisco
Vallejo
Woodland
Davis
Concord
Walnut Creek
Oakland
Yuba
Yolo
Fremont
Stockton
Modesto
Petaluma
Santa Rosa
Napa
Redding
Red Bluff
Eureka
Berkeley
Chico
Rio Vista
Antioch
Winters
Sebastapol
Novato
San Mateo
Palo Alto
Redwood City
Livermore
San Ramon
Dublin
Tracy
Calistoga
St. Helena
Marysville
Oroville
San Jose
Mountain View
Cupertino
Los Gatos
Sonoma
Solano
Sacramento
Contra Costa
Alameda
Yolo
Mendocino
San Joaquin
Marin
San Mateo
Santa Clara
Stanislaus
El Dorado
Placer
Sutter
Yuba
Butte
Glenn
Lake
Tehama
Shasta
Martinez
Antioch
Rio Vista
Pinole
San Pablo
Alameda
San Leandro
Hayward
Castro Valley
Union City
Milpitas
Sunnyvale
Santa Clara
Santa Cruz
Monterey
Burlingame
Rocklin
Roseville
Folsom
Rancho Cordova
Citrus Heights
Elk Grove
Galt
Lodi
Manteca
Tracy
Danville
Pleasanton
Merced
Fort Bragg
Colusa
Anderson
Red Bluff
Grass Valley
Nevada City
Auburn
Placerville
Paso Robles
Salinas
Lake Tahoe
Truckee
Reno
Carson City
Morgan Hill
Gilroy
Industrial Cleaning
At CAL INC, we provide cleaning solutions to our clients on industrial sites. Many times our clients, have needs that go above and beyond the scope of work that their regular maintenance staff provides. CAL INC can assist in the cleaning as well as removing moisture problems (ie. mold) from your worksites. CALINC has a full staff certified to remove hazardous and contaminated materials and are trained to work safely and professionally.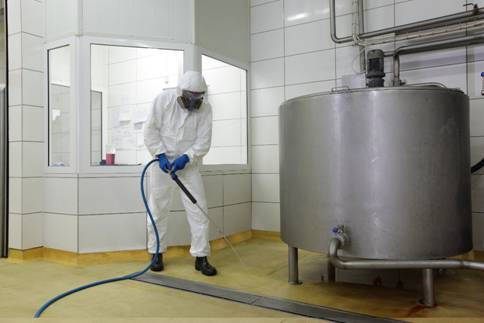 Our services include but are not limited to:
Industrial equipment and facility cleaning
Handling of hazardous waste
Painting and coatings
Bio Cleanup
CO2 Blasting
Concrete Demolition
Customized Cleaning Solutions
Equipment Cleaning
High Pressure Water & Abrasive Cutting
High Pressure Water Systems
Hydro Blasting
Hydro Excavation
Dust Cleanup/Remediation
Industrial Vacuum Services (HEPA filter)
Pond Cleaning
Separator Cleaning
Tank Cleaning
Ultra High Pressure Hydroblasting
Ultra High Pressure Abrasive Metal Cutting
Vacuum Truck Services
Vessel Cleaning
For more information about our services, please contact our Estimating Department at tesparza@cal-inc.com or call us at (800) 359-4467!
CAL-INC provides cleaning solutions to our clients on industrial sites across Northern and Central California, including the communities of Vacaville, Fairfield, Sacramento , Richmond, San Francisco, Vallejo, Woodland, Davis, Concord, Walnut Creek, Oakland, Fremont, Stockton, Modesto, Petaluma, Santa Rosa, Napa, Redding, Red Bluff, Eureka, Berkeley, Chico, Rio Vista, Antioch, Winters, Sebastapol, Novato, San Mateo, Palo Alto, Redwood City, Livermore, San Ramon, Dublin, Tracy, Calistoga, St. Helena, Marysville, Yuba City, Oroville, San Jose, Mountain View, Cupertino, Los Gatos, Sonoma, Martinez, Antioch, Rio Vista, Pinole, San Pablo, Alameda, San Leandro, Hayward, Castro Valley, Union City, Milpitas, Sunnyvale, Santa Clara, Santa Cruz, Monterey, Burlingame, Rocklin, Roseville, Folsom , Rancho Cordova, Citrus Heights, Elk Grove, Galt, Lodi, Manteca, Tracy, Danville, Pleasanton, Merced, and the counties of Solano, Sacramento , Contra Costa, Alameda, Yolo, Mendocino, San Joaquin, Marin, San Mateo, Santa Clara, Stanislaus, El Dorado, Placer, Sutter, Yuba, Butte, Glenn, Lake, Tehama, Fort Bragg, Colusa, Anderson, Red Bluff, Grass Valley, Nevada City, Auburn, Placerville, Paso Robles, Salinas, Lake Tahoe, Truckee, Reno, Carson City, Morgan Hill, and Gilroy.